Canton's Best Transmission Repair
Family-Owned & Trusted Shop Since 1955
Herb's Transmission

Canton's Transmission Specialist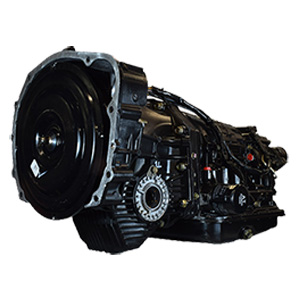 Herb's Transmission serves the entire Canton area including but not limited to the cities of Akron, Cuyahoga Falls, North Canton, and Youngstown. Our auto repair shop specializes in transmissions, differentials, and clutch repair for foreign and domestic cars, trucks, 4 wheel drive, all wheel drive, RV's, diesels, and high performance cars and trucks. We repair, rebuild, service, and replace automatic transmissions. Also we are complete drive line specialists including axles and transfer cases.
At Herb's Transmission we are dedicated to improving our customers' general automotive and transmission repair experiences. Through various industry memberships and affiliations, we are able to offer our employees the latest training and education, utilizing the knowledge of thousands of automotive repair technicians world wide. We will recommend repairs or services that are necessary to fix your initial problem and/or to prevent any major safety issues. We will also let you know the services or repairs you can safely postpone. We will never pressure customers into making an on the spot decision. Feel free to ask as many questions as you like, and to compare our estimate and service against any other Canton area transmission or auto repair shop or dealer.
Our transmission repair shop can also install torque converters as well as provide transmission computer diagnostics. We have state of the art diagnostic equipment and stay up to date with the latest transmission repair requirements.
We are family-owned and operated auto repair shop, and have decades of experience. We are known for our fair, honest pricing, and outstanding service. We stand behind our services and all of our work is guaranteed. Our transmission and clutch repair business is built on our reputation and word of mouth, so if you are not happy, we are not happy! Take a look at our reviews on Yelp to see what some of our satisfied customers think.
We a member of the Canton Better Business Bureau Transmission repair Canton Ohio since 1985 and abide by the quality and ethical standards established by the Automatic Transmission Rebuilders Association. We are also ASE Certified.
If you think you are having transmission or clutch problems, or your vehicle is not performing like it should, give us a call, stop by our shop for a diagnostics check, or look through our website, to learn more about Herb's Transmission and our transmission and clutch repair services!